There's plenty to see and do at Casa de Campo. Do as little as you'd like or enjoy any of Casa de Campo's many activities. Stay active with a round of golf at any of the 3 golf courses, enjoy the Caribbean sun at Minitas Beach or take an excursion toCatalina Island, a short ride by boat and absolutely gorgeous, enjoy the spectacular views of the countryside by horseback, enjoy dinner in one of the many top level restaurants followed by a romantic stroll at the Marina or Altos de Chavon, a 16th century Mediterranean-style village, both offering beautiful views, boutiques, restaurants and bars. Let our Concierge schedule an in-house massage or Yoga class (private or group).
There is still so much more to choose from! Below you will find a few of the many activities to get you started.
Contact our Concierge Services to help you schedule activities during your stay.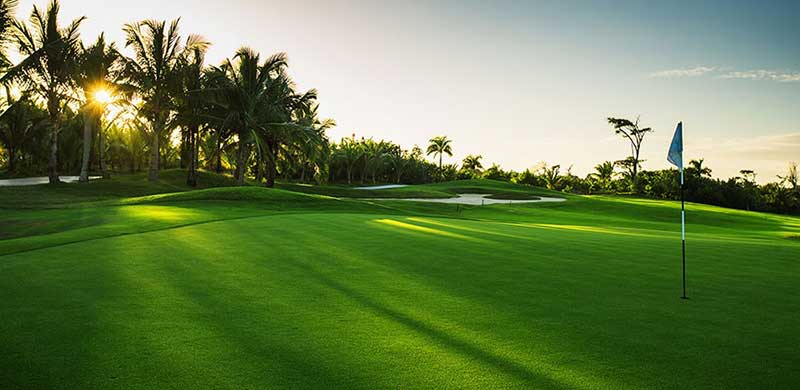 Casa de Campo has three Pete Dye designed golf courses considered among the best in the world. The three courses are "The Links" "Teeth of the Dog" and "Dye Fore." Teeth of the Dog ranks #1 in the Caribbean and #27 in the world with many holes hugging the coral and rugged rock coastline. Dye Fore" is Pete Dye's latest masterpiece. "Dye Fore" has 18 "breathtakingly" picturesque holes, overlooking the Chavón River and the Altos de Chavón. Holes 12 and 15 are considered two of the greatest par 3's in the world. The "Links" is also challenging inland course, with hilly terrain and rolling vistas.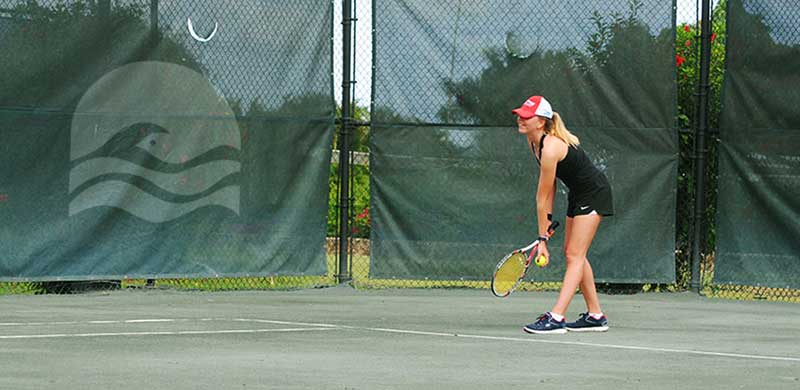 Nestled on a lush tropical hillside, Casa de Campo's country club-style La Terraza Tennis Center guarantees you a competitive tennis game at any time of the day or night, on any day of the year, on the 13 Har-Tru tennis courts. Casa de Campo has assembled a very large tennis staff ready to help you achieve your best game. Individual or group classes available. There is always someone there to serve up a game.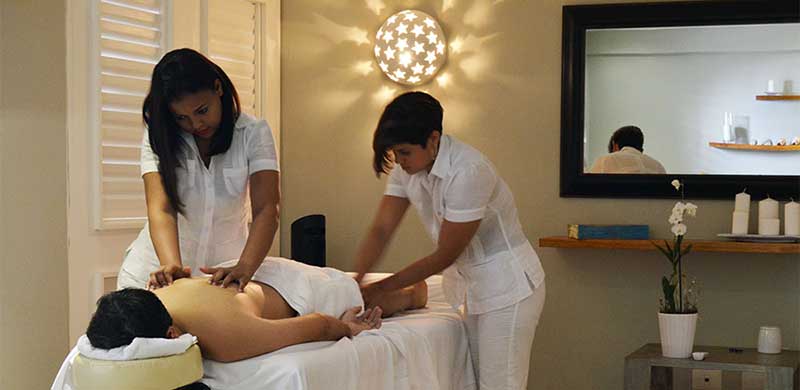 Our Casa de Campo villas are the perfect place to pamper yourself, as they are an intimate oasis of serenity. Our special therapists are dedicated to providing excellence and luxurious experiences. Well-appointed treatment rooms allow the utmost in privacy, and meet each guest's individual needs.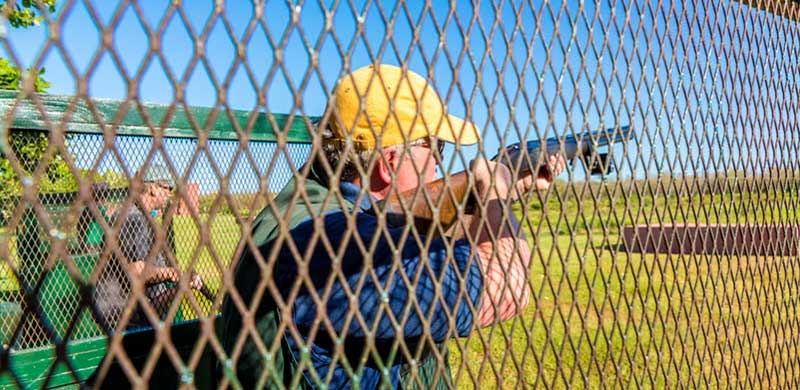 Sporting Clay's Shooting Center
There's no greater test of concentration than sport shooting, and no resort can match the shooting excitement at Casa de Campo's Sporting Clays Shooting Center. The Trap, Skeet and Hunting simulations are among the most realistic conditions found anywhere.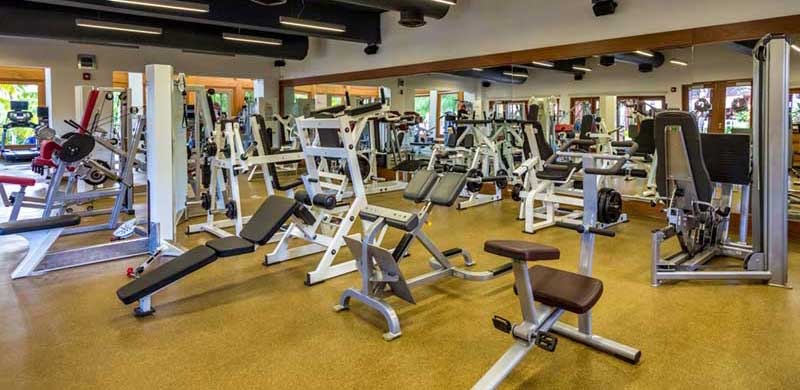 Vacations are meant for relaxing, but that doesn't mean the routine you've built has to go on vacations too. Casa de Campo Fitness Center offers free weights, exercise equipment, massages and beauty treatments. Heart-healthy and vegetarian menu selections are available at all restaurants.
Be sure to fit in your regular workout while visiting Casa de Campo.
Treadmills
Universal Machines
Free Weights
Step Climbers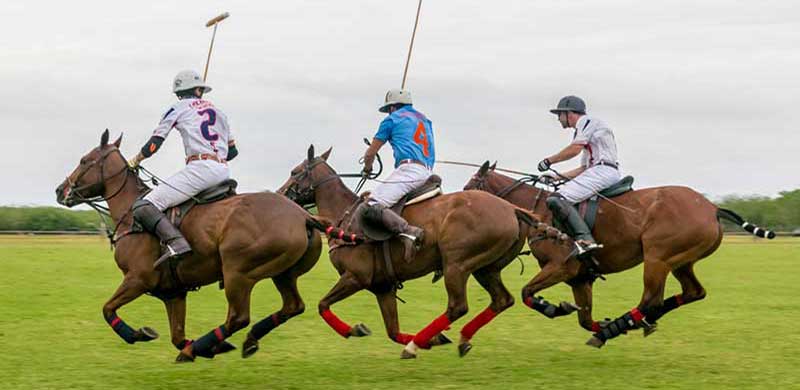 The equestrian activities at Casa de Campo include trail rides through the tropical splendor of Casa de Campo. Intensive riding, jumping and polo instruction, international-level polo matches and other special events.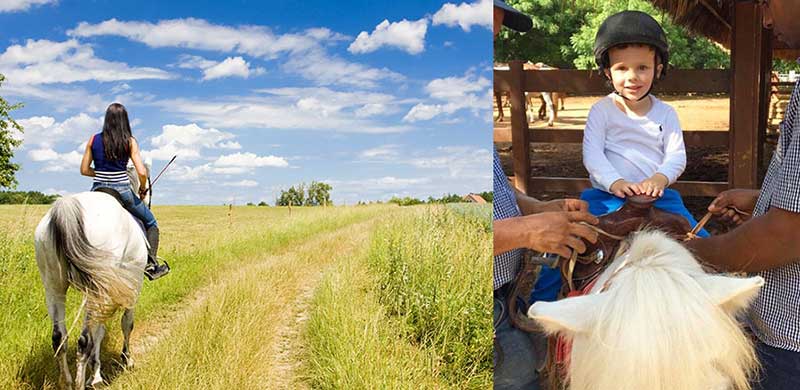 Horseback riding for young and old is one of the many activities that you and your family can take advantage of. There are small ponies just for young riders and specialized tour guides to take you on beautiful rides through Casa de Campo.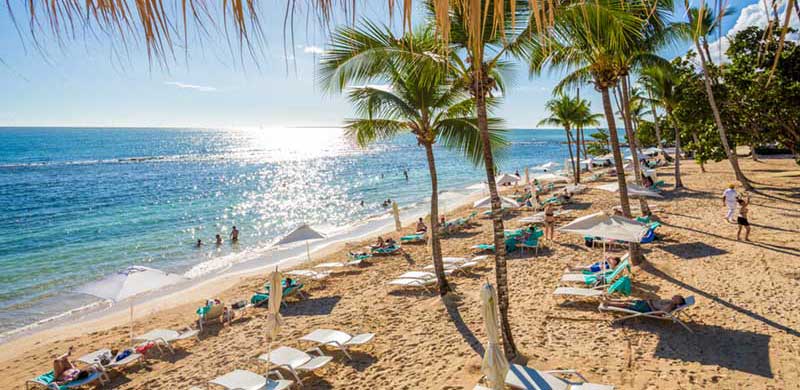 Water Sports & Minitas Beach
At the private Playa Minitas, guests can enjoy a complete range of motorized and non-motorized water sports or just relax on the palm-fringed beach. The new Minitas Beach Club offers a pool and pool deck, ocean view bar and lounge, and an open air restaurant right on the beach providing one of the best places in Casa de Campo to enjoy the sunset. The restaurant offers Mediterranean and Latin American culinary traditions.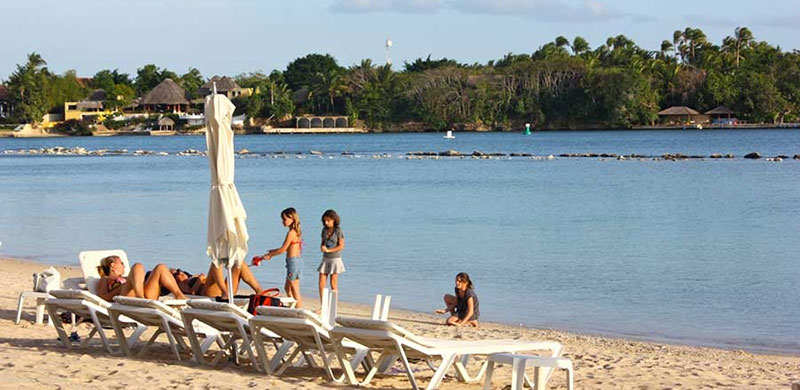 For kids 4-7 there is the popular Kidz'n Casa supervised activities program, from the beach and equestrian center to treasure hunts and creative arts, the youngsters love it.
Tweenz Fun is for 8-12 year olds, for their own brand of entertainment. They're off to horseback riding, nature adventures, tennis volleys, donkey polo and water games.
Que Pasa'n Casa for teens ages 13-18 to hang out, make friends and have fun. They have their own Bonche Cafe with cool stuff; a teen hut at the beach; their own e-mail source keeps them connected and more.
Family-Time Adventures is new and includes: beach Olympics, kayaking trips, Island Survivors, excursions on horseback and more.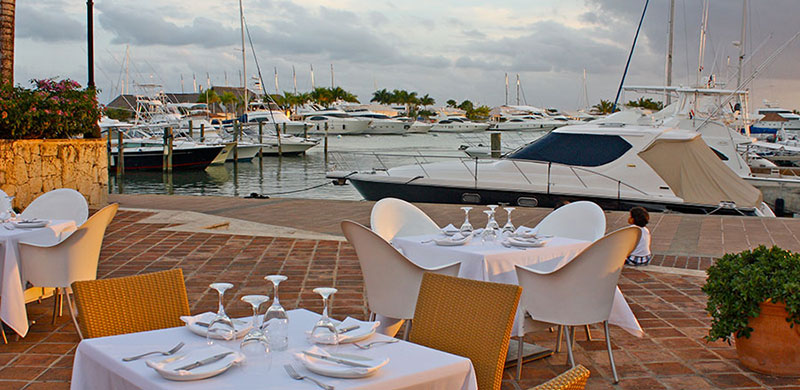 The Marina's Plaza Italiana features beautiful gardens, smart shops, art galleries, bars and restaurants. Guests sail up to enjoy La Marina before continuing on their journeys. Half and full day deep sea fishing excursions are available. Also, sunset catamaran rides and Chavón River Paddleboat Cruise can be arranged. Or a sail to nearby Catalina and Saona Islands. READ MORE…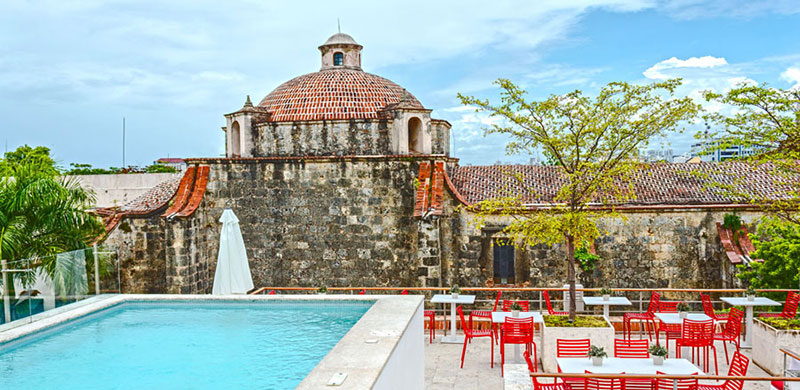 The Colonial Zone or Colonial City in Santo Domingo is the oldest city built by Europeans in the American continent. Most of the buildings in this area were the first: first Cathedral, church, hospital, university, etc. Columbus found the perfect port and decided to build the city here, giving the responsibility to his brother Bartholomew to oversee construction of the city which began in 1496. Santo Domingo was the political and cultural center of the Spanish Empire in the Americas. Everyone traveling to the Americas had to stop here first. Some stayed adding to the cultural flavor of the island and it's fusion cuisine. READ MORE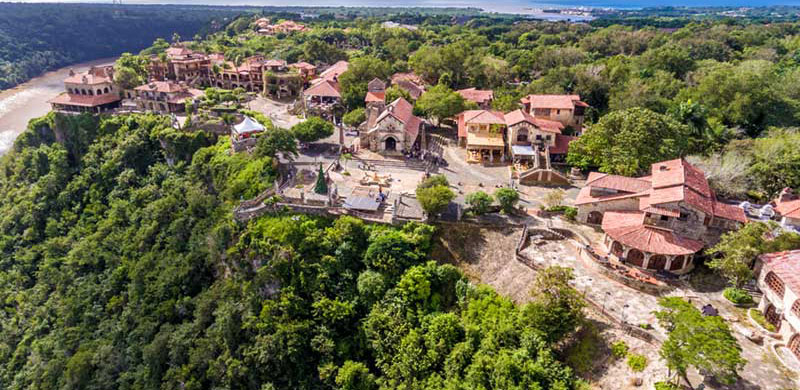 Built high above the banks of the Chavón River is Altos de Chavón, g a stunning replica of a sixteenth-century Mediterranean artist village on the cliffs above the Chavón River. This setting offers breathtaking views and is a working artist's community. A 5,000 seat Grecian-style outdoor amphitheater features stage productions and entertainment. Stroll along cobblestone streets to quaint shops, exclusive boutiques, art galleries, several fine restaurants, a discotheque and a regional archaeological museum with an impressive collection of Pre-Columbian artifacts found in the area. READ MORE…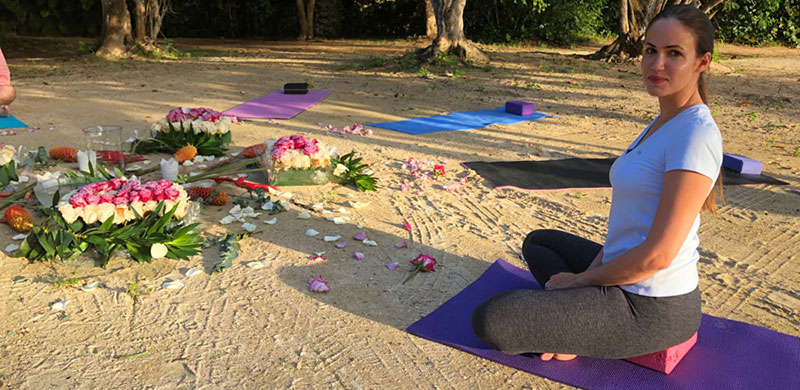 Yoga classes in Casa de Campo. Relax! Private or group classes available in Casa de Campo. Please contact our Concierge Services to schedule your next class. 2019 International Yoga Day Celebration in Casa de Campo.